San Francisco Giants Re-Sign Ryan Vogelsong for $4 Million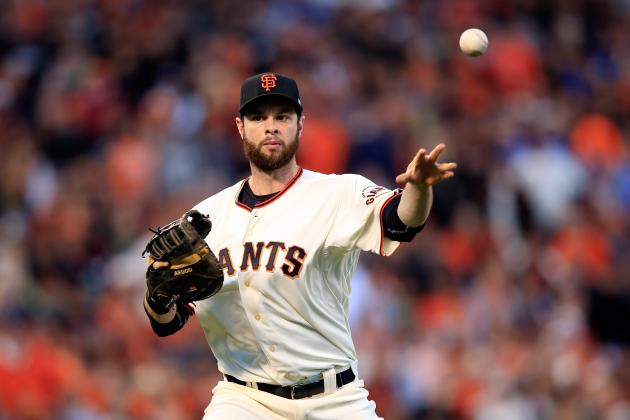 In a surprising move, pitcher Ryan

Vogelsong

broke off talks with the Houston Astros and signed a one-year deal returning to the San Francisco Giants. The contract is worth $ 4 million.
"I know what I'

ve

signed up for,"

Vogelsong

told

SFGate

. "If I'm starting, I'll pitch when they tell me to pitch and stop when they tell me to stop. If I come out of the bullpen, I'll pitch when they tell me to pitch and stop when they tell me to stop."
Vogelsong

gives the Giants a deeper rotation with two starters returning from surgery. Both Matt Cain and Tim Hudson are expected to start, but there is still a question of how well the surgeries have gone.

Vogelsong

might start the season if Hudson's ankle is not ready. If both starters return, however, it is unclear where

Vogelsong

will fit into the roster.
Vogelsong

had spoken to a number of teams after last season and was in negotiations with Houston until earlier this week. He flew to Houston and met with the manager of the Astros, A.J.

Hinch

, but

Vogelsong

said, "some things happened that just

weren

't comfortable. Negotiations broke down. It's crazy, but as soon as I re-engaged with the Giants, it was like a big weight lifted off my shoulders."
Vogelsong

has a long history with the Giants. He has pitched on two World Series teams and pitched 182 innings in 2014. When

Vogelsong

returned to the majors from Japan in 2011, it was the Giants who brought him back.
Vogelsong

, and his wife, Nicole, are fans of San Francisco and have made the city their home. He is notoriously superstitious about the meal he eats prior to playing and there is no Super Duper Burger in Houston.
"I have a wife [Nicole] that loves San Francisco and loves the fans,"
Vogelsong
said
prior to the contract signing, "and I've got her chirping in my ear every two seconds." Now, she
doesn
't have to worry about where they are going to be for the next year at least.